The migaloo submarines, those are based in Austria will engineer, design and create a private yacht that can be submerged both when cruising between destinations as well as when at the anchor. Dubbed 'migaloo', it is a concept design and it is a multi-story, which is submersible. It has eight VIP suites and a helipad.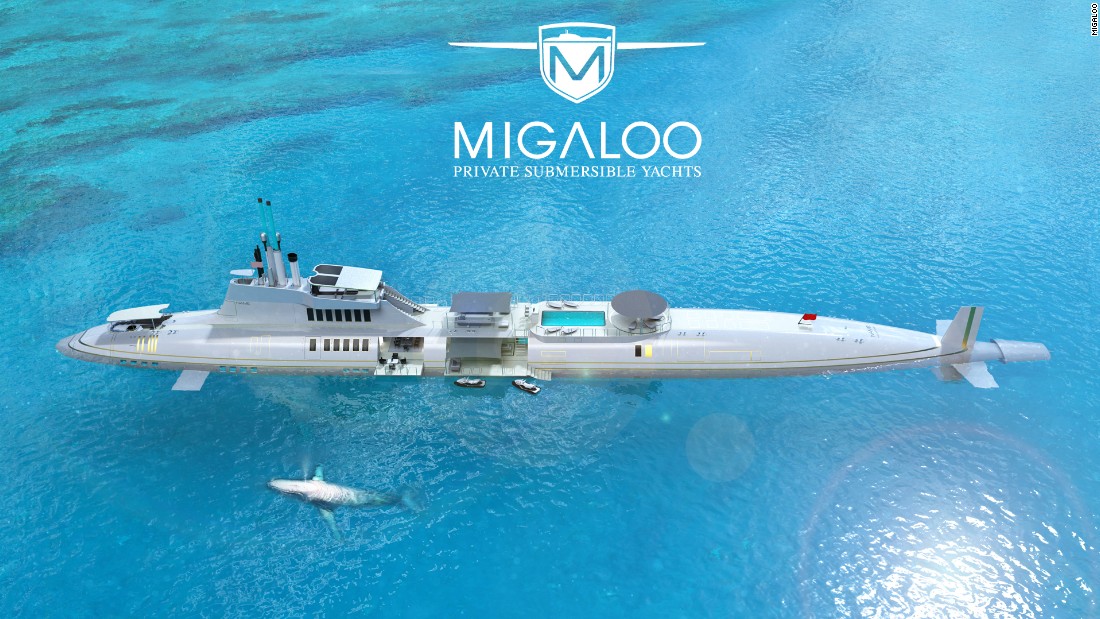 There is an open room present on the yacht where the guests can dine al fresco, swim in pools. For the entertainment, there is personal movie theater present that can be used by the people to watch movies. The yacht has the efficiency to transform and it can take the people on the board down to 787 feet to explore the seascapes underwater.
The submersible yachts have taken the concept of privacy and with this new design; it wants to take it to a new level. As the yacht will descend to the seabed completely and it will be completely hidden from view. They are currently about to be rolled out by Kavas for Greek Island Yacht Charters.
The company is not a stranger in creating this type of water-based concepts, it has developed 'kokomo ailand' a well which is a floating island. The migaloo submarines, which are a subsidiary of studio motion code blue, the yacht design will work together with the clients to create a design that holds the ability to accommodate any size configurations and specifications based on four models. The 236 foot 'M2' has the potential to have an underwater bar and restaurant, or a conference center, based on the requirement of client. The 524 foot 'M6' and 442 feet 'M5' has the feature that it has a Portside dining area, three viewing galleries, a wine room, a lounge with bar, a library, and a saloon.
The forth one 738 foot 'M7' is inspired by the Navy's 'Zumwalt-class' destroyer of the united states. It has the efficiency of 40 knots on the water. Moreover, all it model will give the unprecedented depth of luxury.