The 23rd edition of the Sail Sydney event will be taking place from 11th December to 17th December this year.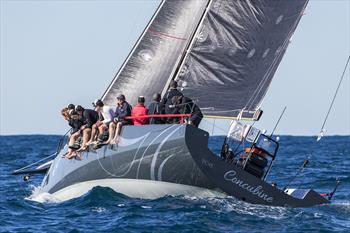 It is considered to be the perfect launch pad for all the Olympic aspirants and campaigners.
The hosts for the Sail Sydney event are the Woollahra Sailing Club. They are ably supported by the Royal Sydney Yacht Squadron, Drummoyne Sailing Club, and the Middle Harbor Yacht Club.
There is a lot of interest to the 23rd edition of the Sail Sydney event and this is due to the forthcoming 2020 Olympics. As many as 300 international, local and national participants will be taking part in the Sail Sydney event to represent 23 classes.
There will be a tough competition between the Australian sailing Team and the Squad crews looking to get the better of each other and to tame the Sydney Harbor during the Olympic class events that will take place during the first four days of the regatta event. With the new announcement of the Tasman Series, the best sailors from Yachting New Zealand and the Australian sailing will be looking to try their hand out at the Sail Sydney and you will get to see a lot of Olympic class sailors in the southern hemisphere.
John Lee, the CEO of the Australian Sailing, said that the Sail Sydney is a very important regatta event for all the Olympic class sailors to prepare for the Olympic campaigns. There is going to be fierce competition and amazing rivalry between the Yachting New Zealand and the Australian sailing teams and you can expect world class Olympic class sailing throughout the event.
The invited classes to take part in the regatta event at the Sydney Harbor include Nacra, 29er, 15, Laser 4.7, RS: X Men and Women, Flying 11, 420, Elliot, Tasar, International Cadet, Optimist Open, etc.